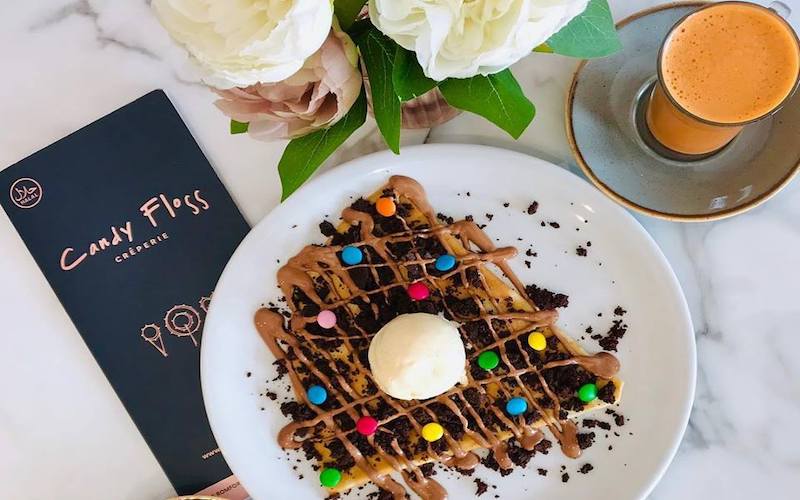 Candy Floss Crêperie is truly different from other dessert parlours in East London. All the ingredients are top quality and tested over and over again to create top standard and delicious dishes for the customers. With an astonishing menu of interesting dishes, flavours, centred around candy floss , Candy floss Creperie is able to offer you an unique and delicious experience.
We also cater for private and small party.
Please note, all our dishes are fully halal.
Download menu